Christmas Campaign
2017, Art Direction for laydown shooting, Post Production, Social Media Assets

Let's turn the silent night into a stylish night! This was the motto of C&A's Christmas Campaign. I was responsible for creating various assets, from TVC post production to OOH posters to social media content.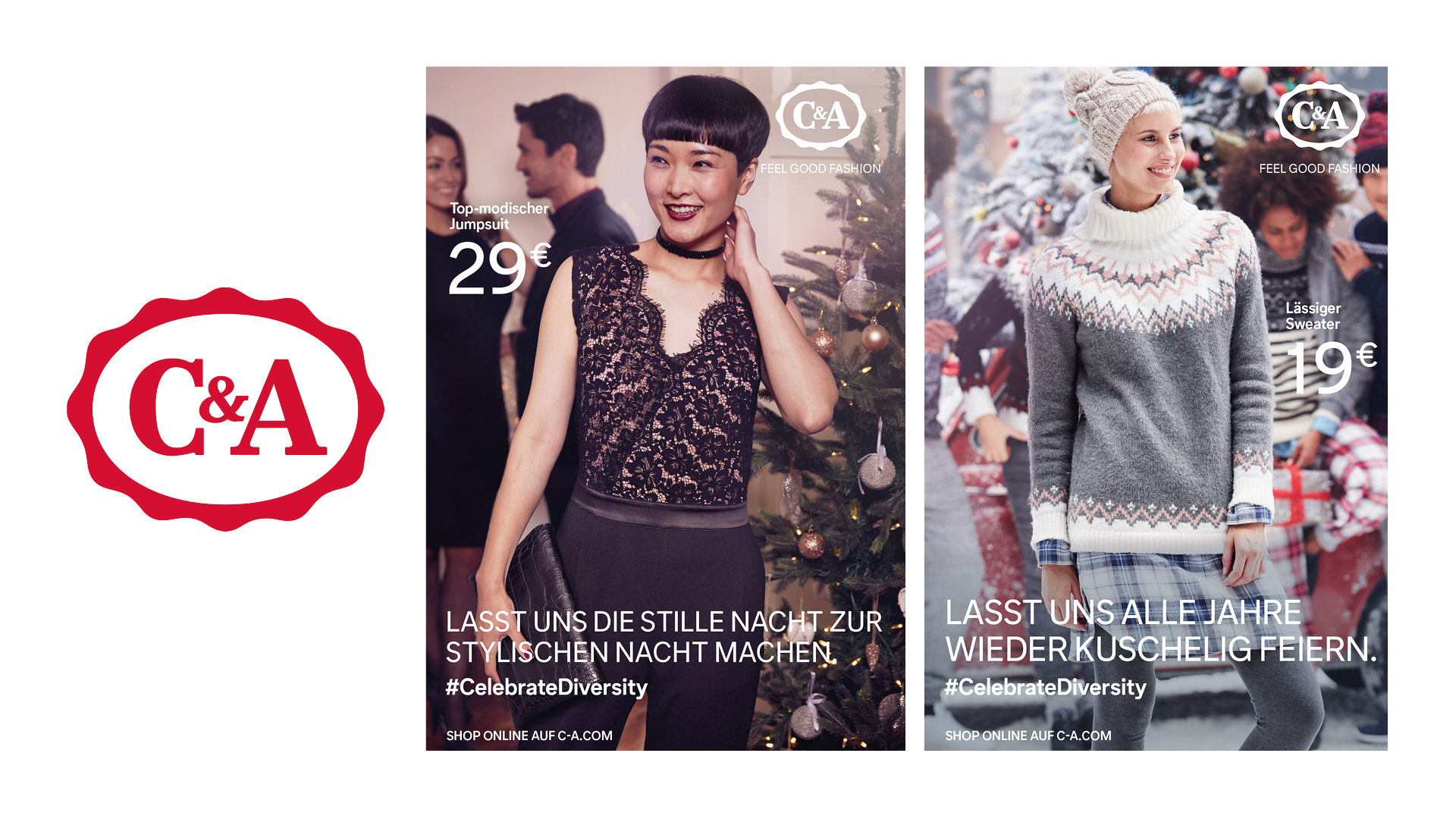 Wear the Change
2018, Art Direction

For C&A's sustainability campaign 'Wear the Change' I took part in creating a brochure and the website. The simplistic layout plays with the logo, green colored areas, and modern typography, creating the perfect stage for sustainable fashion.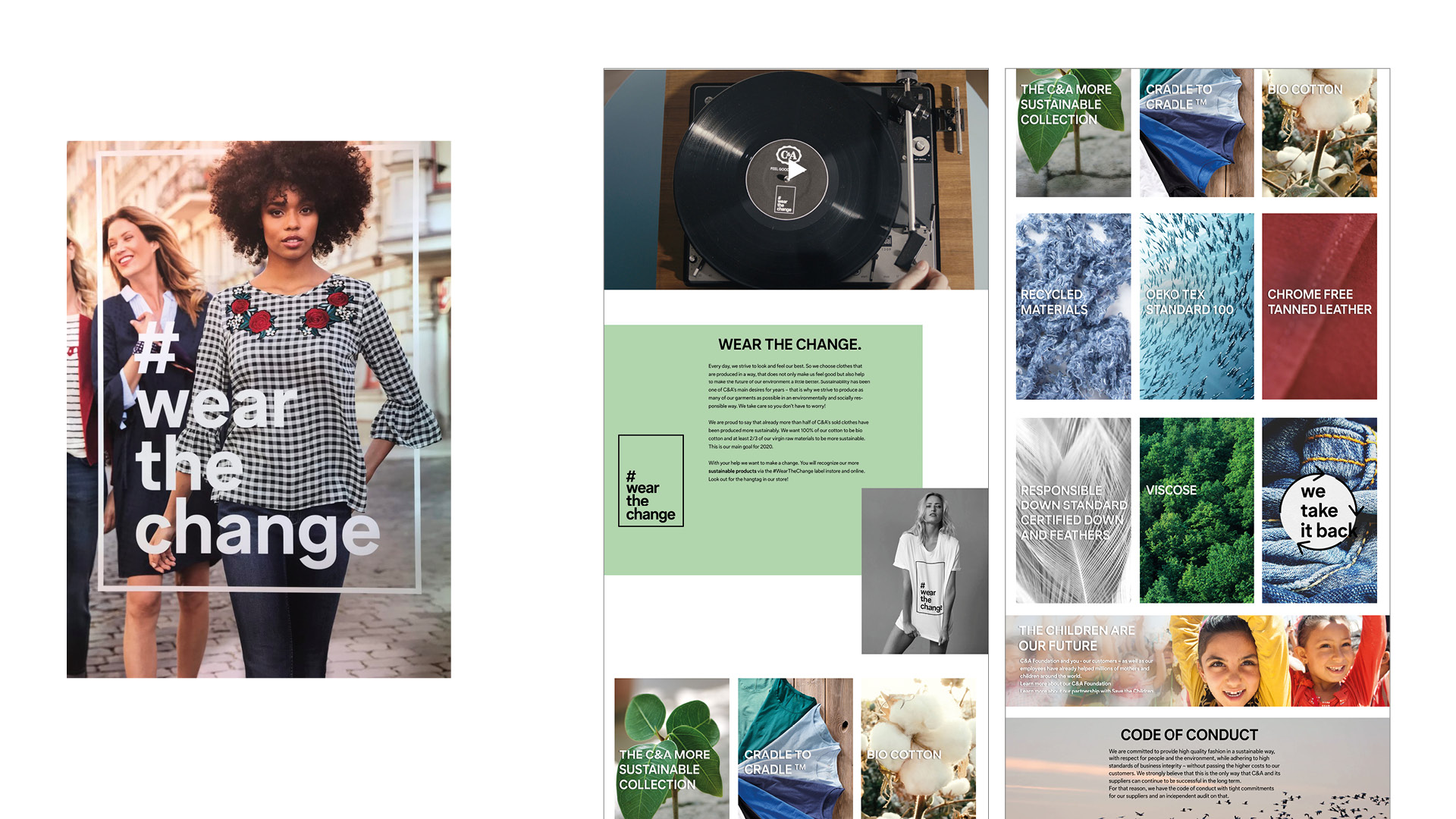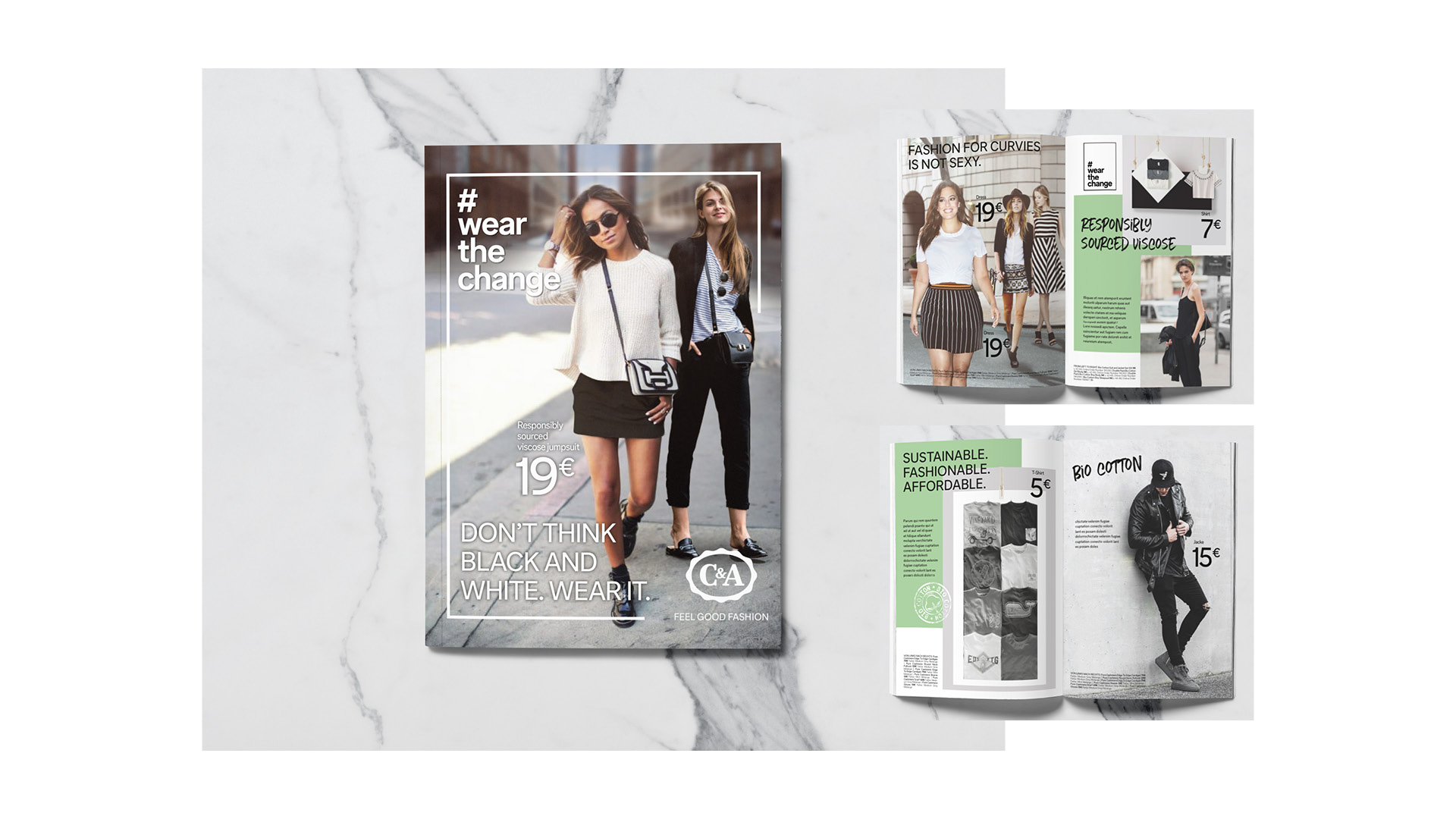 Mixed Work
2017 - 2018


Social assets from various C&A campaigns in which I led either shootings, illustration or art direction.